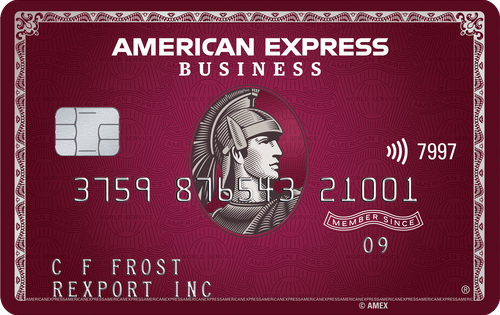 The Plum Card by Amex
It's difficult to fit the Plum Card® from American Express into any specific box, but in terms of rewards, it's closest cousin would likely be a cash-back card. There's nothing flashy about the card, but properly managing its use could save you large sums of money. You won't reap any point bonuses or travel rewards other than a respectable discount on purchases if you pay off balances early, but you will have more than 30 days to pay off your balance without penalty. This means the card works for business owners that have adequate reserves to take care of bills early or need some more time to pay before cash flow catches up.
Down to business with the Plum Card from American Express
APR: This is a charge card for which balances must be paid in full each month. However, you can use up to 60 days to pay off balances without incurring a finance charge.  
Annual Fee:  $250 (waived in the first year)
Reward Rates: Businesses that pay off balances early receive a 1.5% statement credit in the following month.
Intro Offer: No introductory offers exist on an ongoing basis. But you will find periodic offers such as a $200 statement credit for $10,000 spent on the card within the first three months of ownership, up to a maximum of $30,000.
Perks and features of the Plum Card from American Express
Connect to QuickBooks: You can manage and track expenses by integrating with one of the world's leading accounting software solutions. You can sync your Amex business app with QuickBooks Online to record and categorize all business transactions, making tax time a little less hectic. 
Lowest hotel rate guarantee: If you book a hotel room through Amex travel and find a lower rate for a comparable room before you check in, Amex will refund you the difference between the rate you paid and the advertised lower one.
Employee spending: There are no additional charges for employee cards, and you can set individual spending limits online or via phone. You'll also receive alerts if an employee spends outside an approved expense category.
Return protection: For 90 days, you have coverage up to $300 per item and $1,000 per cardmember for lost or damaged items purchased with the card.
Foreign transaction fees: If you carry the card for business across domestic borders, you won't incur foreign transaction fees on purchases, which can amount to 3% with other cards.
Is the Plum Card from American Express right for my business?   
Growing businesses can use the Plum Card to finance operations. Through on-time payments and an ongoing favorable relationship with Amex, the capacity to purchase additional inventory or business equipment could increase. This is because the card technically has no spending limit, but there is a cap tied to your payment history and financial condition. This model is a boon for businesses that don't want to fuss with acquiring other charge cards as they develop a need for higher credit limits.
The card does come with some basic Amex travel perks and benefits, but if you or your employees are on the go, you won't find bonus miles or airport amenities with this option. Also, if you're looking for category-specific bonuses beyond the 1.5% discount, you're out of luck. New or established businesses that want to carry a balance for more than 60 days will also want to find an alternative. A fee 1.5% fee on the applicable balance will apply after 30 days and a 2.99% charge is levied after delaying payments for two billing cycles.
After the first year with the Plum Card, you'll need to spend about $16,667 to overcome the annual fee. Contrast that scenario with a business that spends that same $16,667 per month, and the net discount on purchases will be about $2,750. That's a decent dollar amount for companies that can put payments on autopilot and pay balances within 10 days of their statement date.
Looking for a viable alternative might lead you back to the Amex family of cards. If an annual fee is not a dealbreaker, the Gold Card® from American Express will cost you $45 more annually, but you'll have more ways to cash in on spending. You'll earn 35,000 Membership Rewards points after you spend $5,000 in the first three months of ownership, and if you redeem those points through Amex Travel, you can earn up to 25% of those points back. Booking air travel, buying gas or advertising will grab you four points per dollar up to a maximum of $150,000 in any two categories combined. And a flexible payment option lets you spread out payments longer than 60 days on purchases over $100.
The bottom line
The Plum Card from American Express meets the needs of businesses that want a straightforward discount on purchases across the board — if they don't mind paying earlier than the due date. Using the card to knock down recurring and predictable expenses from steady cash flow will achieve that goal. If paying a full balance in a 60-day window without incurring finance charges helps the cause, the Plum card will also serve that purpose.
Payment flexibility and a basic discount are about where the bloom comes off the rose, however. If you want upscale travel benefits or big point bonuses on select spending categories, you'll need to acquire another card. Being that Amex has a variety of programs that appeal to businesses of all financing philosophies, such as the Gold Card, you might not have to look that far.