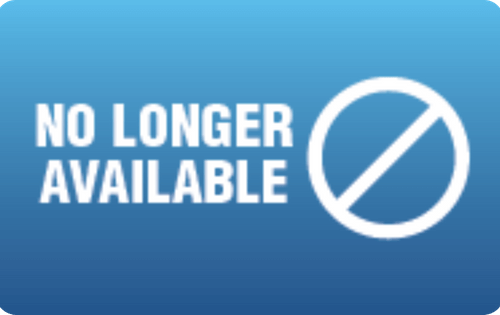 Discover it® Business Card Review
Startup businesses will find a lot to like in the Discover it® Business Card, especially if the new venture calls for significant spending in the first year of operation. Discover will take all the cash back rewards a business earns with the card and match it on the first anniversary of ownership. This program amounts to a 3% cash back reward on anything a company purchases, and that's an attractive welcome offer.
Existing businesses, on the other hand, might like the no-frills approach to credit card usage and rewards because there are no categories to monitor or spending caps to track. If simplicity is what you seek in a business credit card, this Discover option could be the solution. Throw in the added benefits of no annual fee and no penalty APR, and the cost-conscious owner will see value in the Discover it card, particularly if their creditworthiness gets them to the bottom end of the APR range.
Ultimately, the Discover it Business Card will help boost profits by trimming costs on any goods or services purchased with the card. Savings will result both in the first year of ownership and in subsequent years, with a rewards program that operates on autopilot. However, the cash back rewards percentage falls in the middle of the range when compared to other business cards. So, you could find a card with a higher bonus rate across the board.
Down to business with the Discover it Business Card
APR: The card has a 0% introductory offer on all purchases for the first 12 months. Then, a standard variable APR of 14.49-22.49% applies.  
Annual Fee: $0
Reward Rates: Every purchase your business makes, regardless of category, earns 1.5% cash back. Points don't expire as long as the account is active and in good standing, so you can redeem them at any time for any amount.
Intro Offer: In the first year, Discover will match all cash back rewards you accumulate. There's no sign-up requirement or limit to the amount that you'll receive.
Perks and features of the Discover it Business Card
Expense tracking: To help streamline finance operations and monitor employee expenses, transactions can be easily transferred to popular accounting programs or Excel spreadsheets. Cards for employees or partners won't trigger any additional costs.
Identity alerts: Each day, Discover keeps an eye out for any legitimate or suspicious activity that hits your Experian credit report. The issuer also monitors the dark web for any appearance of accountholder Social Security numbers.
Credit monitoring: Primary cardholders can check the status of their creditworthiness without leaving the Discover website. They can log in to view their TransUnion FICO score and see how recent inquiries or new accounts affect that number.
Mobile apps: A highly-rated mobile app lets you pay your bill, set limits on employee spending and redeem your cash back via gift card or statement credit. You can also immediately freeze a lost card and undo that action if you locate it.
Customer service: Customer service reps are available around the clock. Payments via phone or Internet can be remitted up until midnight on the due date, lessening the possibility of incurring a late fee, which is waived the first time around.
Is the Discover it Business Card right for my business?
If you own a fledgling business that plans to spend heavily out of the gate, the Discover it Business Card gives you a first-year, cash back reward rate that's hard to top in the industry. From account opening, the 12-month, 0% financing offer could make it more manageable to purchase office equipment or computer hardware. In that crucial first year of business, owners who must focus on high-priority marketing and sales efforts won't need to struggle with managing employee expenses or tracking spending categories. For businesses with limited trips or transactions across international borders, the absence of foreign transaction fees is a welcome feature.
A company that is looking for high cash back rewards over time might not find value in the Discover it card. Those feelings might result from the significant, front-loaded cash back rewards structure that disappears after the first year of ownership. Also, a business that packs a high volume of travel into its operations will find a noticeable lack of perks related to airfare or hotel stays, other than the straight-up cash reward. For big spenders on office supplies, gas or phone and internet services, other cards set reward levels a few points above Discover's 1.5% rate that takes hold in year two.
If you need something more from a cash back card than the Discover it Business Card brings to the table, you might consider applying for the Chase Ink Business Cash Credit Card. A $500 welcome bonus is in store for businesses that spend $3,000 in the first three months after account opening. Combine that offer with 5% cash back on office supplies, cable and phone services, with 2% awarded at gas stations and restaurants, and you'd receive $2,250 after spending $53,000 in year one. You'd need to spend $75,000 to receive the same award with the Discover it card.
The bottom line
The Discover it Business Card makes sense for new businesses that plan to make significant purchases in the first year of existence. The intro offer of 0% on purchases also lets payments on big-ticket items be spread across a 12-month time frame. You won't have to pay attention to revolving categories or caps on spending in those specific areas. Thus, it's an uncomplicated solution for those folks that need to concentrate on higher priorities.
For travel-focused businesses or companies that pay close attention to where their dollars are being spent, a number of other cards offer bigger bonus packages on points or cash back, especially in year two when the Discover it cash match offer ends. As with any business financing vehicle, the utility lies in your operating style and the importance you place on credit card programs.